W1
The electric scooter with a fresh and contemporary look.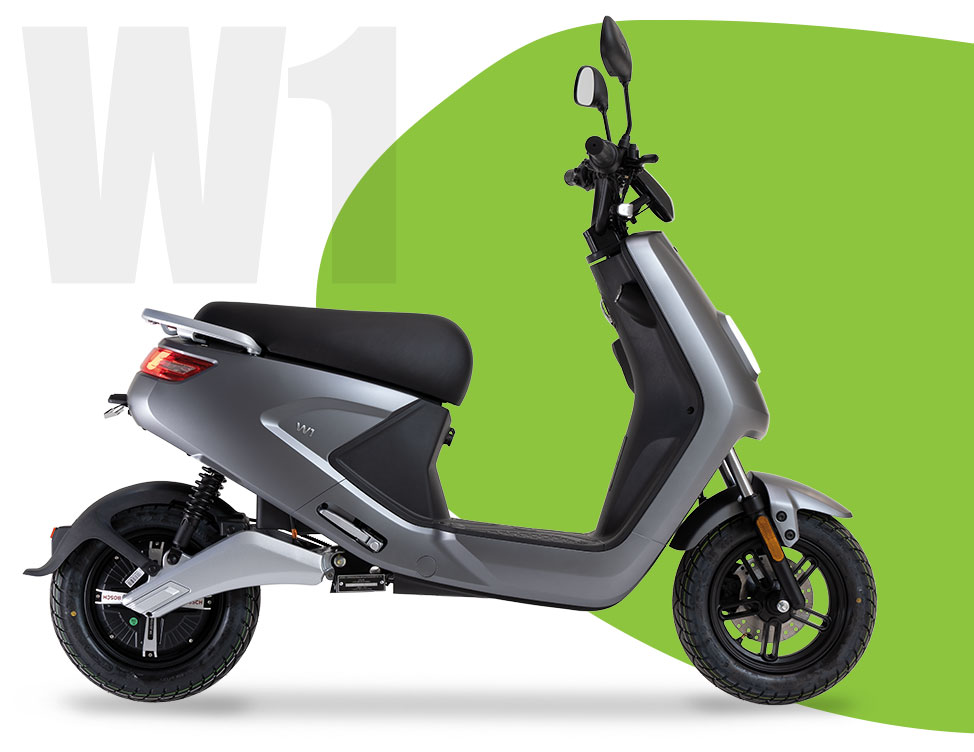 W1
The electric scooter with a fresh and contemporary look.
To travel the city with a zero-emission, agile and silent vehicle.
A scooter with an excellent quality-price ratio, with lots of details to attract attention. Front and rear lights are LED, the LCD display keeps you informed about the remaining charge, the low wheels are puncture-resistant. The BOSCH engine delivers thrust smoothly and continuously, managing efficiency to let you enjoy every urban trip.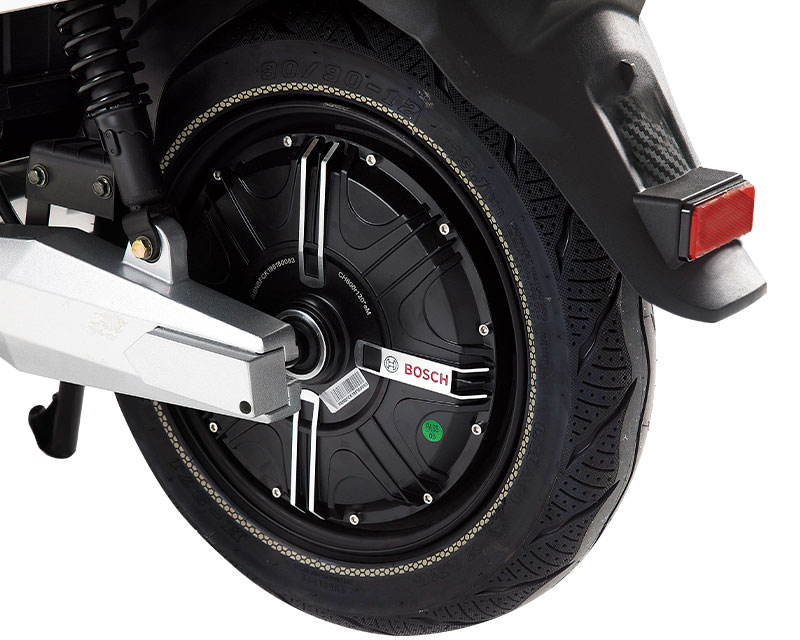 Integrated BOSCH 1,5 kw rear motor
The BOSCH drive system guarantees optimized driving performance with superior quality and robustness. Lower energy consumption of the battery leads to longer driving distance and longer battery lifetime.
Battery
Optional: add a second battery under the seat, to double the autonomy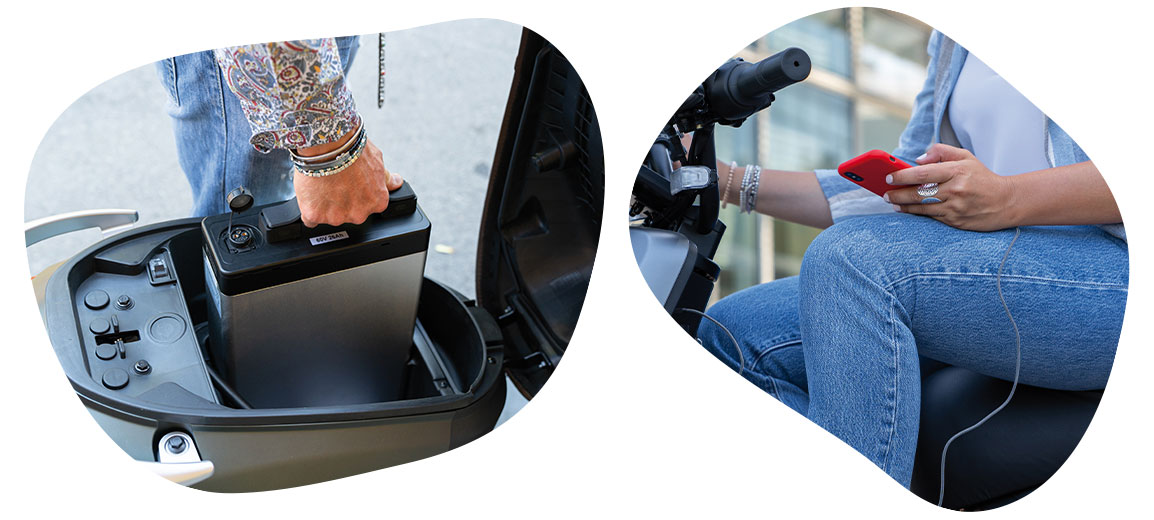 Control unit with LCD display
On the handlebar, the control unit with clear LCD display informs you of the battery charge status.
Front and rear disc brakes
Disc brakes offer the advantage of expressing a high braking force and reduce the stoppage space of 15%. The breaking is very smooth, in order to protect the back motor.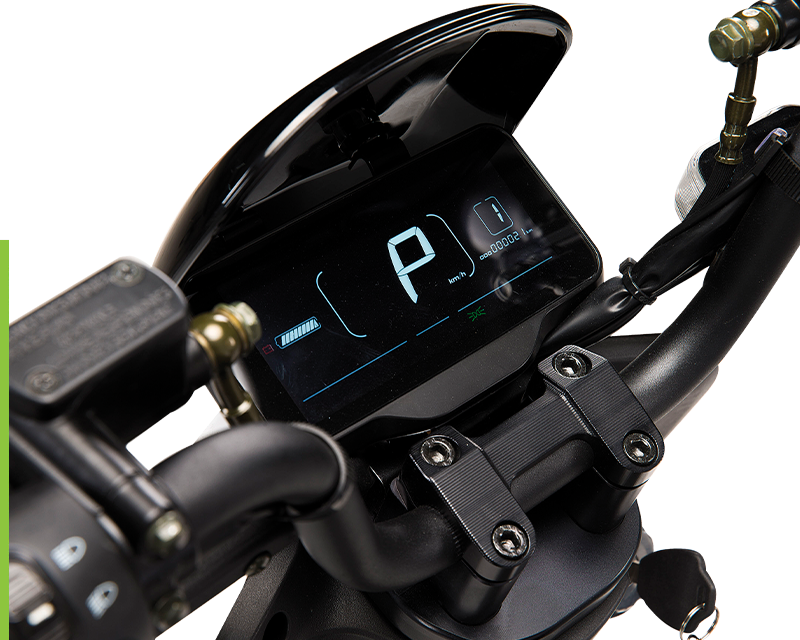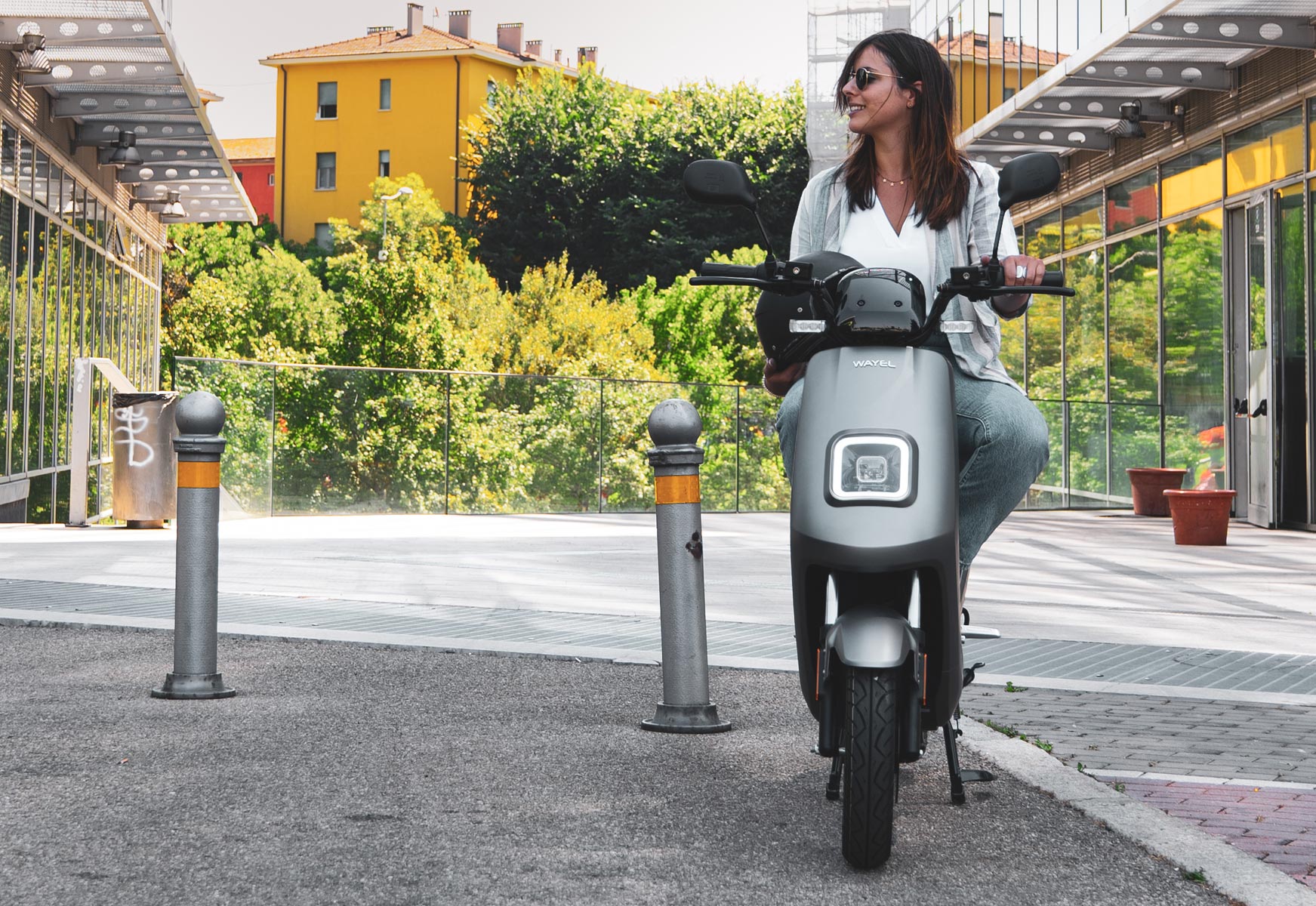 Accessories
Discover the accessories of the Wayel e-scooters.
With practical, spacious and safe storage-cases, luggage will no longer be a problem.
The windshield, suitable for all conditions, safeguards your driving and is safe for you and your vehicle.