NEXT+
Have fun and get noticed.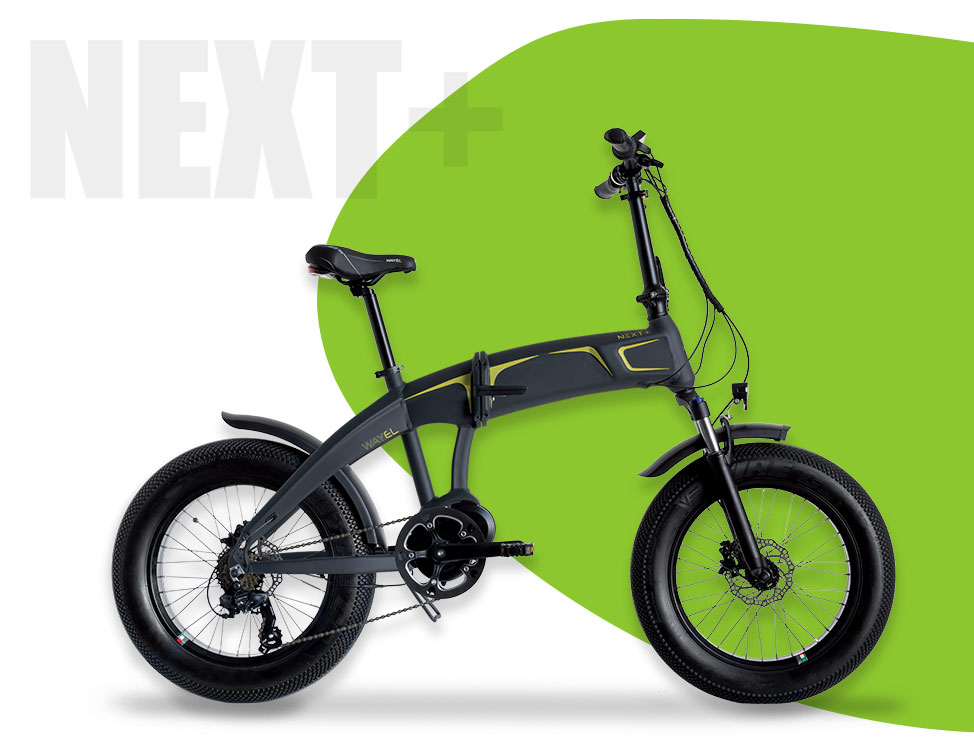 NEXT+
Have fun and get noticed.
A top of the range e-bike.
NEXT+ is the new generation of the FAT e-bikes line. Created to have fun and for the pleasure of being noticed: the frame is foldable, and the 20″x4″ wheels, with a wide and knobbed footprint, together with the front suspension fork, guarantee comfort and stability on urban routes (paving stones, tram tracks, cobblestones) and adrenaline-pumping entertainment on soft surfaces (sand, snow, gravel). FIVE F90 48V central engine, double hydraulic disc brake and high quality features such as 3.5 "display, double LED lights and ergonomic saddle for a top of the range e-bike.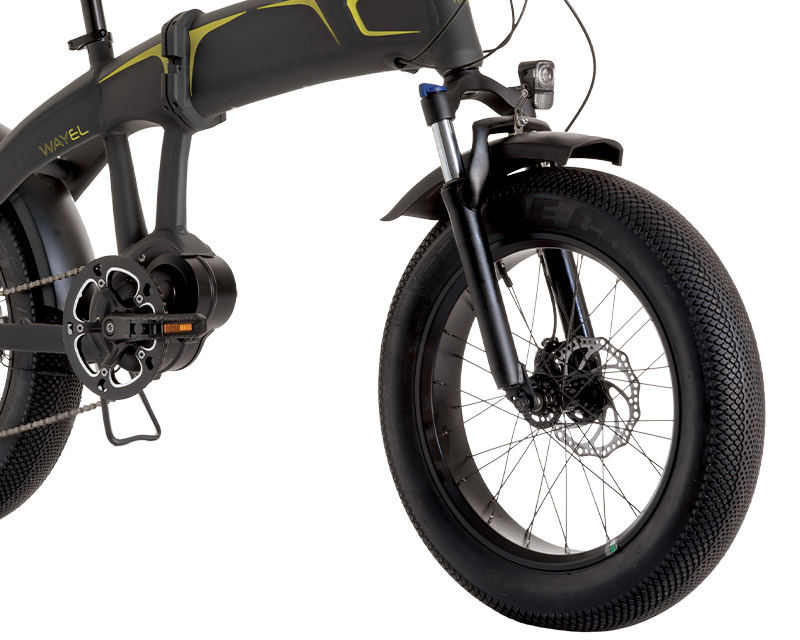 "FAT" wheels
Thanks to 4" wide-tread section, the wheels of Next+ are comfortable, stable and suitable for every city route. On NEXT+ it is possible to mount, as optional, off-road knobby tires.
Optional knobby tires
On request, tires for offroad are available, ideal to use on rough tracks.
3,5" LCD  display
With backlight, the LCD display allows to turn the system on and off, to select the assistance levels, to activate the soft start and to check the battery level. The device is equipped with a USB port to charge your smartphone.
Central motor FIVE F90 48V
It has responsive acceleration in the city and is aggressive off the road. Equipped with exceptional boost, F90 delivers power to deal with slopes up to 30%. Extremely silent, it ensures perfect symbiosis between the power delivered and the action of the legs.