W2
The electric scooter that combines fun and style.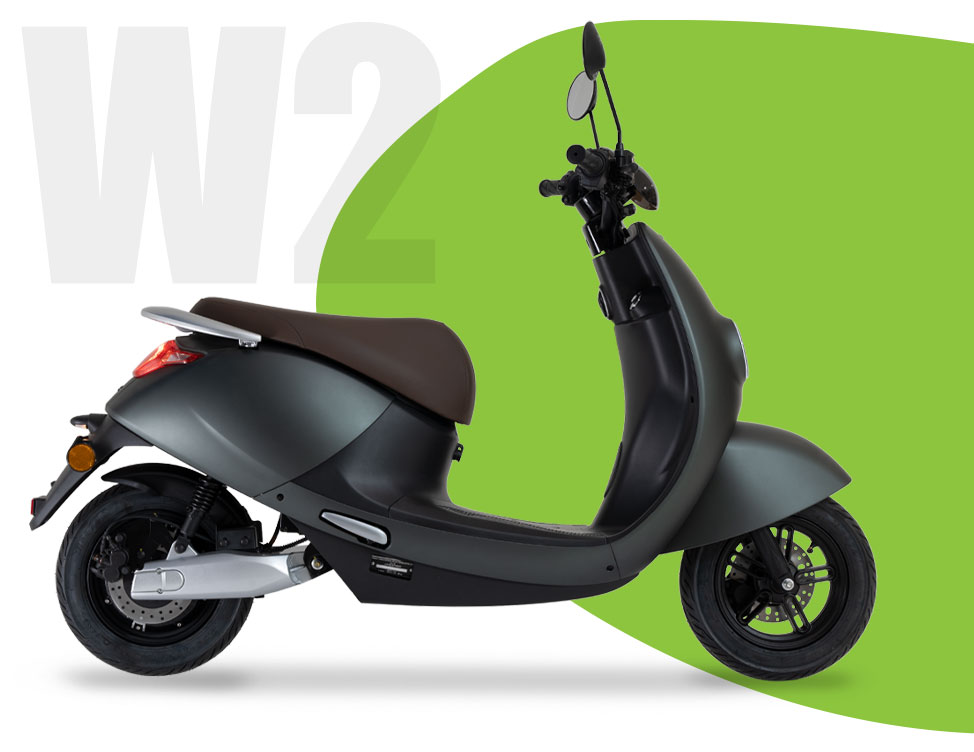 W2
The electric scooter that combines fun and style.
Smart and performing
W2 is the vehicle for school, work, and weekend trips. The batteries use advanced cells, with an autonomy range of 60 km. Traveling around the city and its surroundings has never been so easy with the ultra-efficient BOSCH engine, performance and energy consumption are always under control. Rounded vintage lines are redesigned in a futuristic fashion to give the W2 electric scooter the timeless charm of a design classic.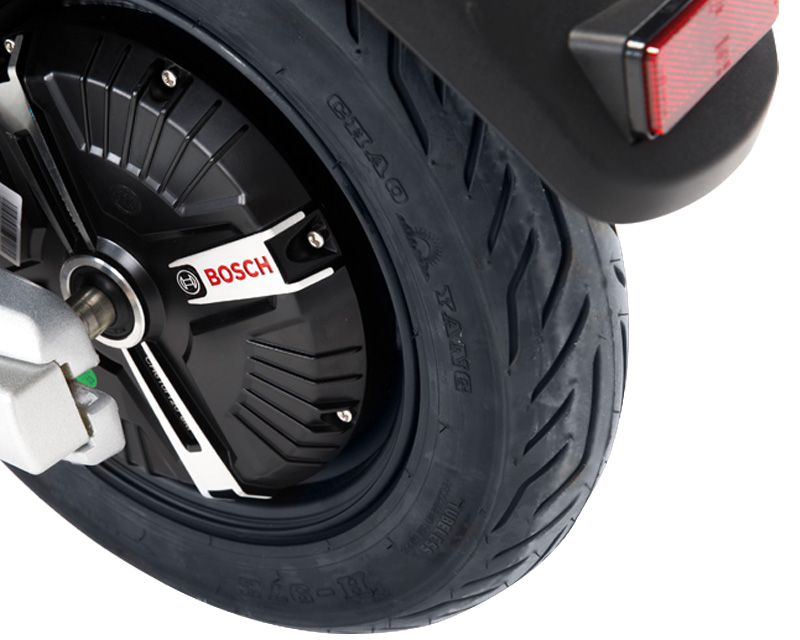 Integrated BOSCH 2 kw rear motor
To turn driving into an extraordinary experience a 2 kW rear motor is installed on the back wheel. Improved driving performance with higher efficiency and additional torque for powerful climbing capability and faster acceleration.
Battery
Optional: add a second battery under the seat, to double the autonomy.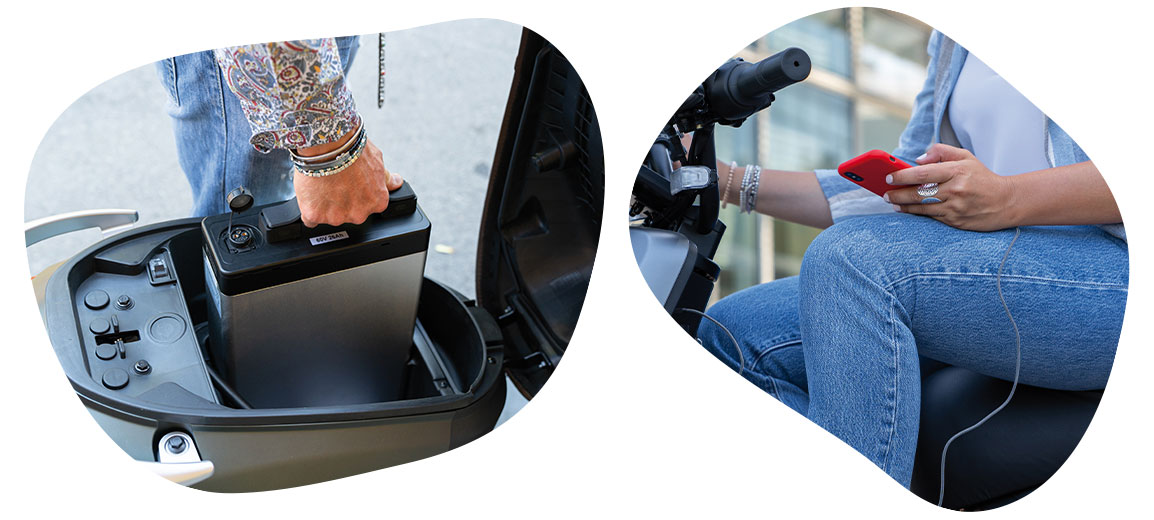 Smart LCD display
The display provides basic information in an instant, with a single glance speed and autonomy are visible.
Front and rear disc brakes
Disc brakes offer the advantage of expressing a high braking force and reduce the stoppage space of 15%. The breaking is very smooth, in order to protect the back motor.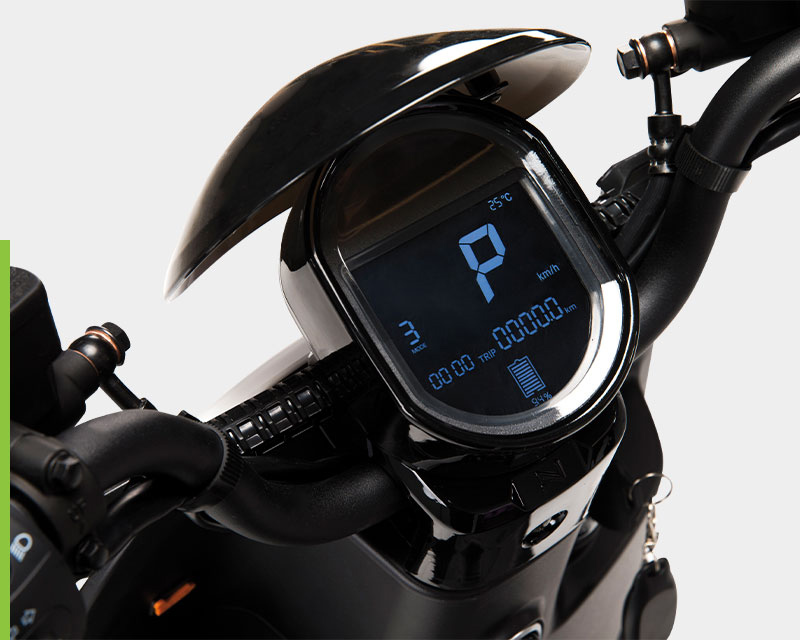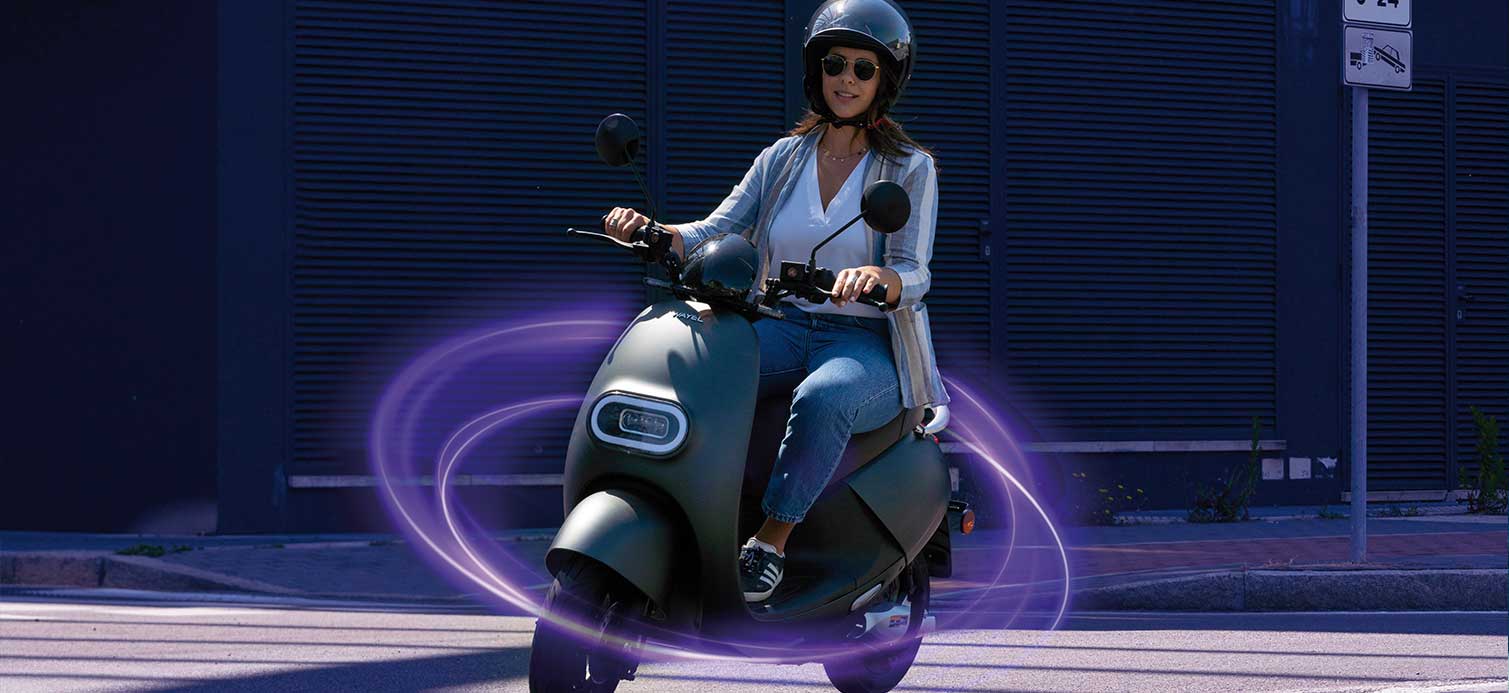 Accessories
Discover the accessories of the Wayel e-scooters.
With practical, spacious and safe storage-cases, luggage will no longer be a problem.
The windshield, suitable for all conditions, safeguards your driving and is safe for you and your vehicle.