eBig
20″ fat tyres for great offtrack fun.

eBig
20″ fat tyres for great offtrack fun.
The second generation of the fatbike eBig
Ebig is the first fat bike that takes you around the city with fun. It guarantees maximum stability and grip on the road thanks to the innovative 4'' wide-tires that ensure a perfect and comfortable use on every type of urban route. The adjustable suspension fork and the powerful rear motor give you fun and maximum road holding.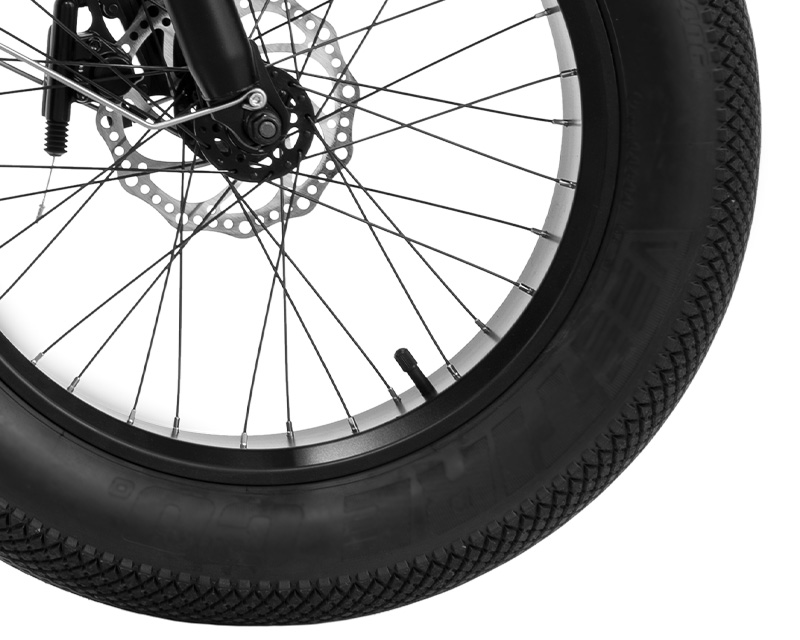 Extra large tyres
The extra large 4" tyres increase the stability, the riding control and the safety, as they absorb the vibrations of the old town centres' uneven paving.
"FAT" wheels and suspended fork
Thanks to 4" wide-tread section, the wheels of eBig are comfortable, stable and suitable for every city route. The suspended fork can be adjusted or locked depending on the use.
Standard bike luggage rack
The second generation of eBig has the standard luggage rack to carry groceries or small bags.
Disc brakes
Innovative brakes with mechanical drive that ensure excellent braking on urban roads.